This is a collection of free apps that are designed to support children and young people with
their mental health and wellbeing.
Please note these apps should be used to aid treatment, not as a replacement
This app is designed to help you manage the behaviours associated with low mood and depression.

"Increase your motivation to carry out a variety of tasks in order to help you to move forward, take control and feel
positive."
This app has been designed to help you manage or resit the urge to self-harm.

You can choose activities from these categories Comfort, Distract, Express Yourself, Release, and Random to help you break the cycle of self harm behaviours and explore your triggers.
This app has been designed to support young people dealing with anxiety and panic attacks.

"Evidence-based treatment CBT to focus on learning to reduce the physical responses to threat by learning to breathe, relax and be mindful as well as changing thoughts and behaviours and
releasing emotions"
This app is designed for family and friends supporting young people with their mental health.
It uses a 'Strengths-Based' approach which focuses on the positive attributes of the person and builds on resourcefulness.
This app used CBT tools to help you develop more effective ways of thinking, and includes examples of active steps to help you take control of your anxiety.
Is an app designed to build resilience. It is a tool created by game designers to help harness
the power of positive emotions and social connections to help you feel better.
Guided daily mindfulness and meditation exercises with free programmes for both children and adults.
Game suitable for children designed to decrease worry and increase wellbeing. It is designed to help them understand their stress and shows them ways to feel better.
Create music to help self-manage your mental health, a great way to help you express what you are feeling as a way to distract from anxiety.
Designed specifically for young people this is the only pre-moderated (by humans) digital peer support app. It is endorsed by the NHS and CAMHS.
An app designed to teach you to meditate in 12 easy steps- then take the 30 day challenge to
make meditation a daily habbit.
Designed specifically for children aged 10-18 to educate about mental health and emotional
wellbeing. Includes ideas and skills to manage low mood, stress and anxiety.
An app to help autistic people understand and self-manage anxiety.
I Am Sober helps people manage a range of different addictions. Along with tracking your sober days, it helps you to build new habits. It can also be use by those who self harm.
Feeling Good Teens is for 10–15-year-olds and supports development of emotional regulation, self-esteem, resilience, and goal-focused motivation.
Based on Olympic sports psychology, Positive Mental Training consists of specifically developed audio tracks, incorporating breathing, positive reappraisal, and visualisation techniques.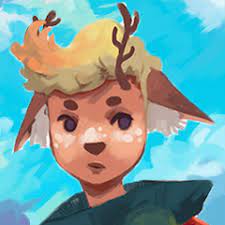 This app has been designed by grief experts & young people. It is a world to guide you through your grief, where you can feel calm, learn about your feelings and take on quests.
The Stay Alive app is a suicide prevention resource for the UK, packed full of useful information and tools to help you stay safe in crisis.